The toddler age is an interesting one for most parents. For the first time they are watching their child grow from a completely dependent baby into something more. They are developing their first hints of independence, possibly defiance during the terrible twos and even becoming less dependent on mom and ddad, which can be hard for parents to accept. It's also an exciting time as they begin to take their first steps, potty train (often a huge relief for parents) and start talking. It's an incredibly important age for developing the skills they need to be ready to start school in just a few short years which is why getting the right stuff for them is in important!
If you are a parent looking for toddler related stuff whether it be gifts, educational toys, swing sets, walking toys, or even clothes then you've come to the right place. We've got your covered with a wide range of buying guides and we're always adding new ones.
In this section we have created the most comprehensive toddler products guide around and we're not settling for second best in our quest to help you find the best products for your little one. We've dedicated this section to stuff that isn't toys but also included a few toddler toy guides. Think of topics like toddler gifts around Christmas time, which could be a mixture of toys and non toy gift ideas!
So have a look through the Pigtail Pals guides and shop with confidence knowing that we've included only the absolute best of the best!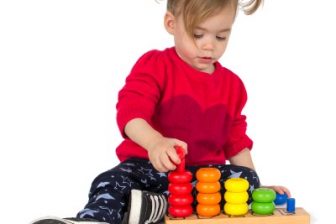 Most board games for 1 year olds are not what you consider to be a board game and some may not even actually be game. However, when you stop to…