Small children often parrot their parents behavior even when engaging in pretend play. While this behavior is seen as cute by most parents and family members it is also a way that children learn adult behavior and gain skills they will need throughout their lives. Parroting parents as they do household chores prepares toddlers for taking care of their rooms, and later their homes as they grow and mature.
Giving your toddler or young child fun mini size household cleaning equipment actually encourages them to start taking pride in their homes and enjoying chorse.
If you're wanting to get this gift for your little one then you'll enjoy this list and buyers guide that we're dedicating to the best play vacuum cleaners!
Our List of the Best Vacuum Cleaner Toys
Buyer's Guide: Choosing the Best Toy Vacuum for Kids
Remember You Are Buying A Toy
For some odd reason many parents seem to be disappointed when they purchase a toy vacuum that doesn't have enough suction to actually vacuum. They seem to forget that the main purpose of a toy is to bring a child pleasure and allow them to use their imagination. You wouldn't expect a play kitchen and stove for toddlers to put out enough heat to burn a child, or a toy lawn mower to have sharp blades that could injure your child, so why would you expect a toy vacuum cleaner to have enough suction to really clean the carpet?
Consider the Toy's Features
Toddler vacuum cleaners have different features: some have lights, sounds, and songs. Some are designed to pick up specific items, and some do have minor suction or handles that can be tilted. Consider the features that you are looking for in this specific toy.
Type and Longevity of Battery
Since most pretend vacuums require batteries. You are going to find those play vacuum cleaners that use easy to buy sizes of batteries and that have features that allow the batteries to last for a long period of time.
Final Thoughts on the Very Best Vacuum Toys
Toy Vacuum cleaners for kids can provide them with fun, a little bit of exercise and help prepare them for taking care of household chores in the future.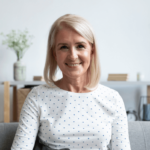 Sheryl is a wife, mother and grandmother who has 3 adult children, many grandchildren and a large family with many nieces and nephews. Over the decades Sheryl has purchased countless toys and gifts for her children, grandchildren, nieces and nephews.
Sheryl has an M.A. in communcations and creative writing and loves using her experience as a mother and grandmother to share information with readers. Sheryl is excited to be part of the Pigtail Pals content and editorial team!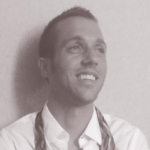 Jesse has over a decade of experience reviewing products with an emphasis on toys and gifts for kids. Over the last decaded Jesse has developed an understanding of exactly what buyers want to see in a review in order to help make their purchasing decisions simpler. Sheryl and Jesse have worked relentlessly to craft the toy and gift guides here on Pigtail Pals!
In the past Jesse spent several years working as full-time personal care assistant for his older brother who is Autistic.