If you're a parent on the searching for the best toys for a 12 month old then you've come to the right place. Your sweet bundle of joy is about to turn one which means not only do you get to plan for their birthday but now you have to shop for gifts that fit for your little prince or princess. For parents, this can be a real chore.
At this age your boy or girl is likely starting to walk and getting into literally everything. You're probably running around behind them constantly plucking things from their hands, getting them down from things they've found to climb on and pulling your hair out. So the right gifts for your 12 month old can truly save your sanity.
There are literally hundreds of toys on the market so finding the right one, or several can be an exhausting task. Don't stress, we've got you covered.
Our Top Picks
Our List of the Top 12 Month Old Baby Toys
Below is our list of the best toys on the market to keep those tiny hands busy for hours. We've included the benefits of these 12 month toys as well as a buyers guide to help you make the most informed purchase possible. With these toys in your little ones reach you will finally have a chance to sit for more than five minutes, maybe have a glass of wine while you watch them play.
Popular Picks
Buyers Guide to the Best Toys for 12 Month Old Boys & Girls
We know that searching for the perfect 12 month baby toys can be frustrating. Their personality is just starting to develop so it's hard to know what they want and what they're interested in.
Your baby is newly mobile and exploring everything around them. Everything is new and exciting to them, so getting toys that spark curiosity and tingle their senses is always your best bet.
Popular Types of Toys
There are various types of toys that are designed to help babies this age further develop their cognitive abilities. Early education starts at this age so finding toys that focus on basic numbers, colors, shapes, and letters is a good place to start.
Ride On Toys
There are several benefits of ride on toys for 12 month girls and boys. These benefits include encouraging physical activity, exploration and independent play, builds confidence, and sparks creativity. There are also some great ride on cars for babies, if you're child isn't ready for the toddler options.
Educational Toys
Educational toys are extremely beneficial because they teach problem-solving and learning using cause and effect.
They also develop fine motor skills, nurture creativity, imagination and teach little ones to play with others through compromise and sharing.
Musical Toys
Babies this age love rhythm, music, and songs. Because of this, they benefit greatly from musical toys. Musical toys encourage memory, comprehension, and creativity.
Studies have shown that music affects the development of children on many levels including physical, emotional, and intellectual development.
Toy Cars
Pushing toy cars around helps with development of physical skills through play. They develop stronger organizational skills as they sort through cars during play, as well as the development of emotional intelligence through sharing cars with their peers.
Role Play
Role playing baby toys greatly impact a child's imagination at any age but is more effective on children twelve months and up because they are starting to develop their personalities. Role Play toys enhances language development, strengthens creativity, improves social skills, and allows for self-expression
Outdoor Toys
Outdoor toys make a great option for toddlers, especially stuff that gets them more active and developing physically. Specific gifts toddlers love include things such as a slide, swing set or even a jungle gym.
Final Thoughts on the Top Toys for a 12 Month Old
Hopefully, with this review of the best toys for twelve month olds, you are able to find the perfect toys for your little one. Take all the features, pros and cons of each toy into consideration to find the perfect present for your boy or girl.
The buyers guide section is available to help you make the best decision in your purchase. It is our hope that all the information provided give you everything you need to make an informed purchase and choose the best option for your baby.
Our Top Picks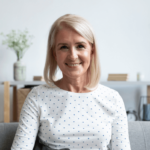 Sheryl is a grandmother who resides in Michigan. She has 3 adult children, many grandchildren and a large number of nieces and nephews. Sheryl is especially equipped to write about toys because she has been reviewing kids stuff for years and also buying toys for decades as a mother, grandmother, aunt and great aunt.
Sheryl has a keen eye for and extensive experience in selecting popular and high quality toys and gifts not only for her kids as they were growing up but for her grand children since her children are still having babies to this day, making her equally qualified in selecting good toys for not only teen and tweens but also babies.
She takes pride in not only finding the best toys for her grand kids but also in staying up-to-date on trends in the toy industry and keeping up with the latest new toys that come out each year.
Sheryl has extensive experience reviewing toys over the years and she excited to join the Pigtail Pals editorial team as their main contributor for their toy and gift guides from June 2020 forward! Sheryl has reviewed and updated all content written prior to her joining the Pigtail Pals team and made modifications where appropriate.
Jesse is a full time Internet Marketer with over a decade of experience reviewing products and toys in particular. Growing up in a large family with many little cousins and nephews he has a keen eye for picking out great gifts for kids. Over the years Jesse has developed an understanding of exactly what consumers want to see in a review in order to help them in their buying decisions. Sheryl and Jesse have worked together to craft the toy and gift guides here on Pigtail Pals!
Jesse also spent several years as a full-time personal care assistant employed at "The Dream Works" working with Autistic adults including his older brother.