If you're searching for the best gift ideas for boys then you've come to the right place. In this section we have created gift ideas lists of some of the most unique gifts for boys based on age — from 1 year old baby boys to 21 year olds males!
We have included both toys and non-toy gift ideas to ensure that you have a wide variety of gift types to choose from.
If you're buying for a girl check out our gift ideas for girls section!
Latest Gift Guides for Boys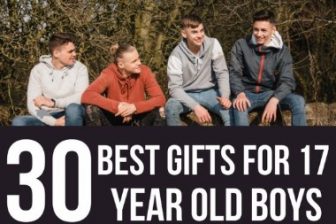 If you're after a Birthday or Christmas gift for your 17 year old boy we know it can be a complicated. At 17-years-old what a boy likes can vary widely….