In this section we have included gift lists of what we think are the best gift ideas for boys and girls of all ages. Each gift guide is organized by gender and age including gifts for boys and gifts for girls from 1 year old to 21 years old.
Though our guides are organized by gender there is nothing wrong with getting the girl you're buying for something on one of the boys list or vice versa. Just be aware of the interests of the boy or girl you're buying for!
Children have a such a wide range of interests that it's nearly impossible to cover all types of toys so we encourage you to use our guides as a starting point in your research and not an ending point, unless of course you find that perfect toy that you think your son or daughter will love.
Gifts Guides for Girls by Age
Gifts Guides for Boys by Age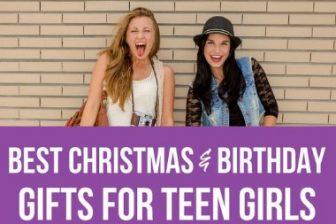 Teenage girls like anyone else are individuals, with individual interests and hobbies, however the one thing all teenage girls have in common is that they enjoy looking their best and…