If you're looking for great gift ideas for your daughter then you've come to the right place to save time and avoid stress while shopping for them. We have put together gift lists of some of the best gift ideas for girls of all ages, from baby girls through teenagers!
We always strive to keep our guides updated with the most popular toys and gift ideas so that you can be sure you're reading the most up-to-date information. We have also chosen to include only the best of the best gifts so you don't have to sort through 50+ options in your search.
If you're buying for a boy check out our gift ideas for boys section!
Latest Gift Guides for Girls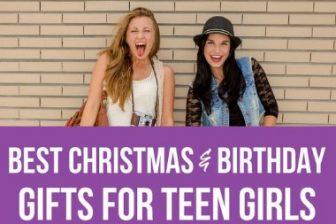 Teenage girls like anyone else are individuals, with individual interests and hobbies, however the one thing all teenage girls have in common is that they enjoy looking their best and…