If you're trying to find the best toys for your child then you've come to the right place. In today's world of online shopping there are hundreds of thousands of options at your fingertips with just a few clicks of a mouse, making it almost impossible for parents to make a decision without having doubts about whether it's the best toy for their son or daughter.
In this section we have reviewed the best toys broken down by type with a hope that it helps save you sometime.
When choosing something for your child it's important that you pay attention to their interests and also get something age appropriate. Something that's great for a 2-6 year old may be a bad present for a 6 year old since they'll likely to out grow it quickly.
Likewise you need to pay attention to their interests. If you have a kid who loves Power Rangers, perhaps a Power Ranger costume or action figure would be a great selection. But perhaps they have taken a liking to puzzle and board games in which getting an interactive game or 3D puzzle would make their day.
It is also a good idea to use toys to introduce them to knew things that they've not yet experienced. This could mean some type of science exploration kit, or sports gear if you think they would enjoy joining a sports team at some point or even Legos if you've yet to introduce them to these. Until they are at least 13 it's usually best to focus on toys rather than practical stuff which is typically better suited for teens. Boys and girls typically like different stuff but we often encourage parents to avoid falling in to gender traps and go for whatever their intuition tells them their child will like the most.
Our guides are not just fluffy lists of random stuff we found on the Internet but rather we have selected the products that we truly think are the best for your child and want t osave you time and stress by streamlining the shopping process, making it fast and efficient!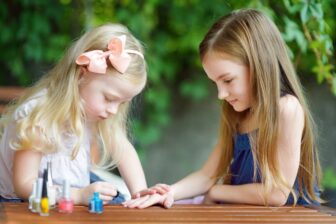 Little girls love playing dress up including experimenting with makeup, nail polish and even fake nails. Press on nails for young girls are fun to use and makes girls feel…