By the age of 8 most kids are beginning to enjoy both being active and board games that are competitive in nature, tend to like to collect things such as matchbox cars, rocks, shells or numerous other things. Spending time with other children their age is also extremely important to children this age as is having a sense of independence.
When choosing toys for children this age you want to choose something that will meet the child's growing interests and need to stay active.
Below we have reviewed a list of some of the best 8 year old toys!
Our List of the Very Best Toys for 8 Year Olds
Buyer's Guide for Choosing Gifts & Toys for 8 Year Olds
Let the Child Be Your Guide
When buying gifts for a child, why not let the child be your guide? Talk with them and find out what things they enjoy doing and what new things they would like to explore and gear your gifts to those interests.
Don't Push A Child Into Gender Specific Toys
Despite our best efforts we all have our idea of what are a girl's toys and what are boy's toys and all too often we push our beliefs onto a child sending them a silence message that some toys are appropriate for them and some are not. This is a bad message to send our kids and may keep them from exploring toys that really interest them. Children will when left to their own devices and encouraged to do so let you know where their true interests lie.
Choose Open Ended Toys
Toys that can be used in more than one way not only allows children to have more fun with that specific toy, but also allows them to explore and engage in self learning.
Conclusion to Wonderful 8 Year Old Toys
Buying toys for an 8 year old doesn't have to be stressful and it is our hope that this buying guide will help make your gift shopping easier and more fun.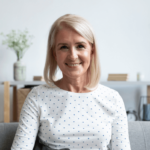 Sheryl is a grandmother who has 3 adult children, many grandchildren and a large number of nieces and nephews. Over the decades Sheryl has purchased countless toys and gifts for her children, grandchildren, nieces and nephews.
Sheryl has a degree in communcations and creative writing and has been writing about toys and gifts for many years. Sheryl is excited to be part of the Pigtail Pals content and editorial team!