If you're interested in discovering what the best tween boy gifts are and what they have to offer, you'll want to check out our review below. We've researched what the top rated options are so that you can feel more confident about choosing gifts for yourgrowing boy.
Finding the right gift for a tween boy can make his birthday or Christmas a lot more special. In our guides, you can find board games, sports games, magic trick sets, building kits, learning sets, scooters, and more!
Our Top Picks
Our List of the Best Gifts for Preteen Boys
Regardless of whether you're after presents for your preteens bday or for Christmas, you can be sure to find something great from our review. And if after going through our reviews your still stumped you can check out buyers guide at the end for extra guidance in your gift shopping!
Our Top Picks
Related Gift Guides
Age 10 Boys
Age 11 Boys
Age 12 Boys
Age 10 Girls
Age 11 Girls
Age 12 Girls
Buyers Guide
Now that we've taken you through what some of the best presents for tweens are, you can feel more confident about picking an option that stands out to you as being the best.
However, if you're not completely sure as to which one to choose yet, you may want to check out our buyers guide section below.
You can learn more details about the best kinds of gifts for different occasions, as well as what the most popular types for boys are in general.
What is the Best Stuff for Preteen Boys?
After reading through our review, and doing any research of your own, you will have noticed that there's a wide selection of tween stuff that boys are interested in. To learn more about what the most popular things are, take a quick look below.
Building Sets
Building sets are a sought out gift idea for tween boys as they love being involved in putting together structures. Something like a Lego set could make for a fantastic gift idea.
When boys are tweens, they may be looking for building kits that are more challenging. Therefore, it could be a good decision to look for the slightly harder building sets that come with more pieces and will require more focus to complete.
Games
Games, such as cards or board games are very popular among tweens. This is because they can have a lot of fun using the games to play with friends and family.
It's more interactive and also provides your child with a great opportunity to work on their teamwork abilities.
RC Toys
Remote control toys are cool toys for boys to play with. We've included drones, boats, and fast rc car options throughout our review. Therefore, you have a good selection to choose from.
Educational
Educational gifts may seem a little boring for a tween boy. However, if you find the right kinds of educational presents, they can enable your child to have fun while also learning.
The crystal growing, fossil digging, and microscope kits that we've reviewed are all excellent examples of fun educational gifts. They provide boys with a very hands on learning experience which is more interactive for them.
Active
Encouraging your child to play more actively is always a good thing. That's why we've include some awesome gift ideas that will get them playing outdoors and being more active.
There's a hover soccer ball set and outdoor games kits for boys to have fun with. These active presents are also fun to play in groups.
What are the Top Christmas Gifts for Tweens?
If you've been having a hard time on what to get your boy for Christmas, you'll be glad to hear that we've included plenty of fantastic options in our review.
A building kit could make for a fun Christmas gift. Boys can open the gift up and start building it on the day with the opportunity for the family to get involved too.
You could also choose to go with some type of board game or puzzle. The globe jigsaw puzzle that we've reviewed could be an awesome Xmas gift. This is because it allows boys to get the family involved to help out, which can lead to some great bonding time over the holidays.
What are the Best Tween Birthday Gifts?
As far as bday gifts are concerned, our review is full of wonderful ideas. You could choose to go down the creative route, in which case, the Crayola light up drawing board could be a great choice.
Another good choice could be the Star Wars droid toy, if you know your boy loves Star Wars. Alternatively, maybe you know your child would have more fun with things like a mini Segway, gas dirk bike, or electric scooter.
Are Toys a Good Gift for Tween Boys?
One of the issues parents often have when it comes to finding presents for their tween boys is whether or not toys are still a good idea.
We've included some great toy sets in our review, such as Lego, spy kits, and Nerf blaster toys. Therefore, we can definitely recommend you some excellent toys for tween boys.
Having said that, the toys for boys in this age range may be a little different compared to the ones that you may have been getting them when they were 7 years old and younger. The best tween toy are more advanced while still enabling your child to use their imagination when playing.
Final Thoughts on Tween Boy Gifts
So, that brings our review of the top gifts for tween boy to an end. Be sure to factor in the main features, pros, and cons of each option. That's what will enable you to have the best idea as to the gifts that are best for your child.
With so many different gift ideas available, it can become tough trying to narrow down your search. Well, you can now feel more confident!
Hopefully, the information found in our review and buyers guide section has been useful in helping you to make a final decision and feeling more inspired about gift ideas for tween boy.
Popular Picks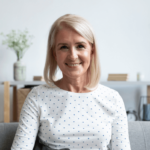 Sheryl is a grandmother who resides in Michigan. She has 3 adult children, many grandchildren and a large number of nieces and nephews. Sheryl is especially equipped to write about toys because she has been reviewing kids stuff for years and also buying toys for decades as a mother, grandmother, aunt and great aunt.
Sheryl has a keen eye for and extensive experience in selecting popular and high quality toys and gifts not only for her kids as they were growing up but for her grand children since her children are still having babies to this day, making her equally qualified in selecting good toys for not only teens and tweens but also babies.
She takes pride in not only finding the best toys for her grandkids but also in staying up-to-date on trends in the toy industry and keeping up with the latest new toys that come out each year.
Sheryl has extensive experience reviewing toys over the years and she excited to join the Pigtail Pals editorial team as their main contributor for their toy and gift guides from June 2020 forward! Sheryl has reviewed and updated all content written prior to her joining the Pigtail Pals team and made modifications where appropriate.
Jesse is a full time Internet Marketer with over a decade of experience reviewing products and toys in particular. Growing up in a large family with many little cousins and nephews he has a keen eye for picking out great gifts for kids. Over the years Jesse has developed an understanding of exactly what consumers want to see in a review in order to help them in their buying decisions. Sheryl and Jesse have worked together to craft the toy and gift guides here on Pigtail Pals!
Jesse also spent several years as a full-time personal care assistant employed at "The Dream Works" working with Autistic adults including his older brother.