Pack n' plays are a parent's best friend. They're versatile, so depending on the model and the options it offers, it can be a playpen, a sleeping cot, and even a changing table!
Not only that, but some of them are also portable so you can take them with you on the road. With so many good options available, though, choosing one of the best ones can be challenging.
In this article, we'll be reviewing the best pack n' plays on the market and what makes each one stand out.
Let's dive in!
Our List of Top Pack and Play Playards
There're many brands known for their quality children's products, here are our favorites.
Buyer's Guide to Choosing the Best Pack n' Play
Let's take a look at some of the most frequently asked questions we set related to this playards.
How can I pick the best pack n' play for my child?
Depending on your usage and child's age, there are several factors to consider. For example, if your child is younger, then you may want to consider the availability of a bassinet and changing table. Built-in sound and motion are also a plus.
On the other hand, if you're going on a summer vacation, then an outdoor-friendly pack n' play would be your ideal option. It would also be a good idea to consider its weight and how easy it is to set up and take down if you'll travel with it.
Is it safe to buy a used pack n' play?
When you buy a used playard, you have no way of knowing how well it was maintained. So, since safety is key, it's not recommended to do so unless it's from a trusted and verified seller.
What is our top pick for a pack and play based on price and value?
After reviewing our favorite picks, the Joovy New Room 2 made it to the top of our list. It's sturdy and spacious enough to accommodate your child (or children!) and their toys.
If you're looking for a pack and play with a bassinet, though, the Graco Pack 'n Play Simple Solutions Playard is an excellent alternative.
Final Thoughts
Playards are a nice addition to your baby's gear. They provide a space for your child to nap or enjoy themselves while awake if you're busy getting some things done. What more could a parent ask for than something that keeps their baby entertained (and safe) while they've got chore to tend to!
We hope that our list has helped you narrow down your choices and pick the right pack and play for your exact needs!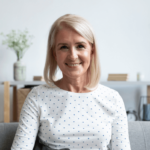 Sheryl is a grandmother who has 3 adult children, many grandchildren and a large number of nieces and nephews. Over the decades Sheryl has purchased countless toys and gifts for her children, grandchildren, nieces and nephews.
Sheryl has a degree in communcations and creative writing and has been writing about toys and gifts for many years. Sheryl is excited to be part of the Pigtail Pals content and editorial team!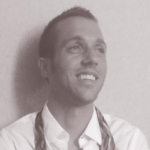 Jesse is a full-time content specialist with over a decade of experience reviewing products with an emphasis on toys and gifts for kids. Over his years of experience Jesse has developed an understanding of exactly what consumers want to see in a review in order to help make their buying decisions simpler. Sheryl and Jesse have worked relentlessly to craft the toy and gift guides here on Pigtail Pals!
In the past Jesse spent several years working as full-time personal care assistant working with Autistic adults including his older brother.