7 month old children are at a crucial developmental stage in their lives, and it's vital that you find toys that help these developments to progress with your baby.
Have you been having a tough time searching for toys for 7 month old babies? If so, we understand. There are so many different choices available that it can quickly become overwhelming trying to focus on the best ones.
That's why we have researched what the top toys have to offer and saved you a lot of hassle. All you need to do is read through our review below to learn more about what the best toys have to offer.
You can then use our buyers guide section that's available at the end to learn more about these toys. There's some great information surrounding the benefits of the top 7 month old toys, as well as guidance on how to go about picking the one that your little one will enjoy playing with the most.
Our Top Picks
Our List of the Top 7 Month Old Baby Toys
Our Top Picks
Buyers Guide to the Best Toys & Gifts for 7 Month Olds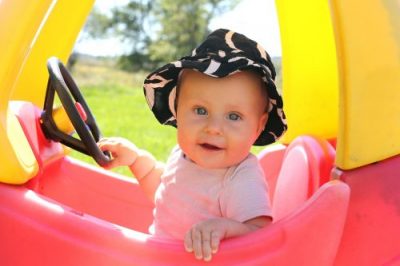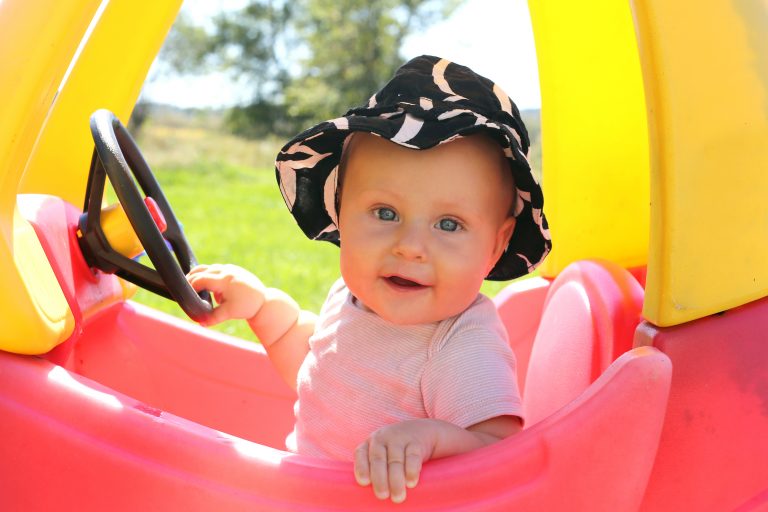 Now that you have a better idea of what the best 7 month old baby toys have to offer, you can begin to narrow down your search to find the one that you think your child will enjoy playing with the most.
However, if you're still not feeling completely certain on the one that you want to pick, check out our buyers guide section. We've included more information about the benefits these toys can have, as well as how to go about picking the right ones for your little boy or girl.
Toys for 7 Month Old Girls vs Boys
When it comes to 7 month old baby toys, both boys and girls tend to be pretty happy playing with the same kinds of toys. That's why most of the options mentioned in this review are awesome for girls and boys to play with.
However, there are also a few choices that are best for different genders. Learn more about what these differences are to ensure that you pick out a toy that your baby boy or girl will have the most fun with.
Boys
Often times, boys will respond better to toys that have been made with blue and red colors. In addition to this, toys that involve cars and any type of character figures can be a ton of fun for them to play with.
Girls
Girls, on the other hand, find toys that have been designed with pink and purple colors are more exciting to play with. For example, the pink princess caste that has been mentioned in our review would be something that girls would much rather play with compared to boys.
Popular Types of Toys for the Age 7 Months
After reading through our review of the best toys for seven month old children, you will have seen there are a few different types available. If you were interested to gain a better understanding of these various types and how to distinguish between them easier, the section below is for you.
Developmental
Most of the toys that have been reviewed above have some kind of developmental benefit for your child. This is because 7 month old babies are going through a lot of changes in this stage of their lives.
Therefore, it's crucial that the toys they play with help to progress these different developments. Your child's motor skills and hand-eye coordination are among the most critical skills for them to improve from an early age.
That's why many of the toys in our review involve a hands-on approach to playing. There are also toys that have been made with different materials to let kids feel the differences between textures. These toys are excellent for your little one's tactile abilities. 
7 month old babies also love toys that involve music, as well as sound and light effects. They make toys more engaging to play with for hours on end while also improving your child's auditory and visual learning senses.
Creative Thinking  
The developments discussed above are incredibly important to help your baby grow and progress naturally. However, being sure to stimulate their imaginative side is super important too.
That's why we have included some toys in our review that provide your little one with a fantastic opportunity to use their creative thinking skills to play. Your child's ability to be more imaginative can prove to be very useful later in life when they need to come up with creative solutions to problems.
Teething 
When your baby is 7 months old, it's likely that they're trying to play and chew on toys that aren't meant to be chewed on. This can be dangerous and not so good for your child's teeth.
Therefore, we have included a number of fantastic toys in this review that can be played with normally, while also being used for teething. This is because they have been made with materials that are free from toxins and safe for your little girl or boy.
Final Thoughts on the Top Toys for 7 Month Olds Boys & Girls
Regardless of whether you're looking for Christmas gifts for 7 month old kids, or simply want to get them something that they can get joy out of – you can be sure to find it in our review.
It's important for you to consider the main features, pros, cons, and what makes each of the toys stand out. That's what will give you a well-rounded idea of whether or not it's the best option for your child.
The toys that inspire babies to let their creative thinking skills flourish, develop their motor skills and coordination, and keep themselves engaged for hours of play are the best ones available. And you're able to find the perfect one for your baby in our review above.
You can also refer to our buyers guide section to gain more information about the amazing benefits these toys can have for your baby, as well as how to approach selecting the best possible one. Hopefully, all of the details you need to make a final decision can be found in this post!
Popular Picks