A step stool will help your little peanut explore the magic of doing things on their own.
In this review, we'll go over a variety of kids step stools, and we'll tell you what to look for in the stool to pick the best one for your kids.
Our List of the Best Step Stools for Toddlers & Kids
In this section, we'll show you a bunch of choices that work well in the kitchen or bathroom and for any general use all around the house.
Buying Guide To Choosing the Best Step Stool
Can a Step Stool Be Too High?
When you buy a step stool, you have to consider your kid's height and the places where he or she will need it. A stool that's too high can be as useless as a very short one not to mention it could also be dangerous.
Why Is It Important for the Stool to Be Lightweight?
You're using step stools to make your life and your kid's life easier, so adding the task of carrying a heavy stool contradicts the purpose of using it not to mention it could also pose a safety hazard.
Conclusion
Now that we've shown you a wide variety of stools, it's time for you to choose.
You should first consider what matters the most to you in a stool. Material, weight, height, safety, and how much space you have at home are all important factors when choosing a stool for your little ones.
Keep in mind that you're not only buying a piece of furniture, but you're also helping your little one on his journey to freedom and independence.
Popular Picks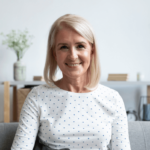 Sheryl is a grandmother who resides in Michigan. She has 3 adult children, many grandchildren and a large number of nieces and nephews. Sheryl is especially equipped to write about toys because she has been reviewing kids stuff for years and also buying toys for decades as a mother, grandmother, aunt and great aunt.
Sheryl has a keen eye for and extensive experience in selecting popular and high quality toys and gifts not only for her kids as they were growing up but for her grand children since her children are still having babies to this day, making her equally qualified in selecting good toys for not only teen and tweens but also babies.
She takes pride in not only finding the best toys for her grand kids but also in staying up-to-date on trends in the toy industry and keeping up with the latest new toys that come out each year.
Sheryl has extensive experience reviewing toys over the years and she excited to join the Pigtail Pals editorial team as their main contributor for their toy and gift guides! Over the next several months Sheryl will be reviewing and updating all content written prior to her joining the Pigtail Pals team to fact check and bring it up to her expert standards.