Are you trying to find the best reading books for 6 year olds? If so, you'll be interested to check out our review below. We've made sure to include a good variety of books that involve humor and educational value that are perfect for first graders, as well as ones that spark your little one's imagination.
Making reading time something to look forward to will be a huge factor towards helping your child improve their reading skills. You'll be left with some great ideas on which books are best for your six year old after reading our reviews of the top choices.
Our List of the Best Books for 6 Year Olds in the 1st Graders
In the review section below, you'll learn the main themes of each book, along with the pros and cons. This ensures that you're able to have an easier time when it comes to picking a book for your child. A buyers guide is available at the end with more details on first grade level books.
Buyers Guide to Choosing Age Appropriate Books for 1st Graders
Now that you've had the chance to read our review about what the best books for first graders have to offer, you can be sure to find the one that you think is best for your 6 year old as a gift. If you were looking for some additional guidance, check out the sections below to learn more.
What Type of Books Should a First Grader Be Reading?
Ideally, you'll want to find stories that have been made up with shorter words to prevent your child from feeling overwhelmed. Children can quite easily become frustrated when trying to read books that contain words that are too long.
It's also a good idea to find books that have creative story lines and characters. They're awesome for sparking your child's imagination and can make reading a lot more fun. Books that contain humor are also popular options for kids in first grade as it's another contributor to enabling kids to look forward to reading.
What Level Should a First Grader Be Reading At?
When beginning first grade, children are usually reading at a level 4. By the time 1st grade ends, kids can be reading at up to level 16. These are general guidelines to follow rather than exact reading levels to aim for with your child.
What Is a Good Book Series For 1st Graders?
The Amelia Bedelia books are an awesome series for children in the first grade to start reading. This is because the character has been written in a way that kids find funny and relatable. There are also great images included that aid in your child's ability to read.
Furthermore, the Junie B. Jones book series is a superb collection of books that contain plenty of humor for kids to have fun reading.
Is Harry Potter Suitable for a 6 Year Old?
Some 6 year old's may feel confident enough in their reading abilities to read the Harry Potter books. However, these books are written for an older age range which is why we haven't included them in our review for 1st graders.
Final Thoughts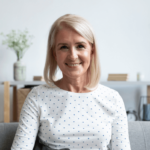 Sheryl is a wife, mother and grandmother who has 3 adult children, many grandchildren and a large family with many nieces and nephews. Over the decades Sheryl has purchased countless toys and gifts for her children, grandchildren, nieces and nephews.
Sheryl has an M.A. in communcations and creative writing and loves using her experience as a mother and grandmother to share information with readers. Sheryl is excited to be part of the Pigtail Pals content and editorial team!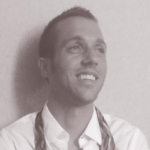 Jesse has over a decade of experience reviewing products with an emphasis on toys and gifts for kids. Over the last decaded Jesse has developed an understanding of exactly what buyers want to see in a review in order to help make their purchasing decisions simpler. Sheryl and Jesse have worked relentlessly to craft the toy and gift guides here on Pigtail Pals!
In the past Jesse spent several years working as full-time personal care assistant for his older brother who is Autistic.