The best books for 7 year olds will encourage them to want to read while having fun at the same time. Our list includes a wide selection of books to ensure that you can find the one that you think your seven year old boy or girl will enjoy and benefit from the most.
There are picture books, biographies, fact books, chapter books and even ones that inspire kids to be creative and make things.
Our List of the Best Reading Books for 7 Year Olds
Once you've had the opportunity to read our guide of the top books for 7 yr olds, you may be interested in the buyers guide section that's available afterwards. It includes more information on the recommended reading stages and ways that you can help your child to develop their reading skills.
Top Picks
Buyers Guide to Choosing Age Appropriate Books for a Seven Year Old
After reading through our review section, you will have been able to learn more about what the top books for 7 years old girls and boys have to offer. If you wanted to discover more about how to pick the right book for your seven year old, the buyers guide below could prove useful.
What Stage Reading Should a 7 Year Old Be On?
At 7 years old, your child should be reading at levels 7 and 8. It's typical for kids to reach Stage 7 when they've just turned 7 years old. When it comes to getting to stage 8, your child may be part way through being 7 years old or close to turning 8.
Can Most 7 Year Olds Read?
At 7 years old, your little one is still developing a wide range of skills with one of them being their reading and language abilities. You may have noticed your child using more and more words once they reach 7 years old.
Therefore, it's pretty common for most 7 year olds to be able to read. Its encouraged for kids at this age to read due to the school system and how it can positively impact their understanding of language. However, your child may have some problems when it comes to pronouncing certain words.
How Can I Help Teach My 7 Year Old To Read?
One of the best ways to help your child improve their reading abilities is to encourage them to read out loud often. While your little one is reading, you can ask them questions about the story to develop their comprehension abilities.
The more your child reads out loud and is able to answer your questions, the more confident they'll become when it comes to reading more challenging books and being able to properly understand the words and stories.
A great product you can use to help your child with reading is the Learning Dynamics Book set. It features 50 books that have been created to help your child develop their reading skills over time.
Kids can fill the books with what they've learned about reading and have fun with the range of activities that are included.
What is Our Top Book Pick for Seven Year Olds?
The Questions & Answers book is our top pick because of how it encourages your little one and you to read together by asking each other the questions and discovering the answers together. It's superb for your child's comprehension and enables them to learn about tons of facts about science, the weather, animals, and more.
Final Thoughts
So, that wraps up our review on what some of the best books for
7 year old boys
and girls have to offer. Make sure that you consider the main features, pros, and cons of each book so that you feel more confident about the kinds of benefits they can offer to your child.
Hopefully, the details found in our review have been useful for helping you find the book that encourages your child to improve their reading skills while having fun in the process.
Popular Picks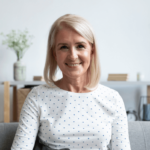 Sheryl is a wife, mother and grandmother who has 3 adult children, many grandchildren and a large family with many nieces and nephews. Over the decades Sheryl has purchased countless toys and gifts for her children, grandchildren, nieces and nephews.
Sheryl has an M.A. in communcations and creative writing and loves using her experience as a mother and grandmother to share information with readers. Sheryl is excited to be part of the Pigtail Pals content and editorial team!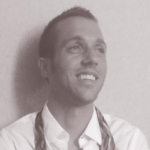 Jesse has over a decade of experience reviewing products with an emphasis on toys and gifts for kids. Over the last decaded Jesse has developed an understanding of exactly what buyers want to see in a review in order to help make their purchasing decisions simpler. Sheryl and Jesse have worked relentlessly to craft the toy and gift guides here on Pigtail Pals!
In the past Jesse spent several years working as full-time personal care assistant for his older brother who is Autistic.