Our review of the best books for 2 year olds includes a good variety for you to choose from. There are ones that introduce toddlers to numbers and letters, as well as ones that enable them to learn about their emotions, and more.
Finding the right books for your 2 yr old boy or girl can encourage them to look forward to reading more. Not to mention, reading to your little one can provide you with a great opportunity to spend quality time with them and help them to feel loved!

Our List of the Best Books for Two Year Old Toddlers
The list section below takes you through the main features of the top books for
two year old girls
and boys, as well as the pros, and cons to help you make the best decision possible. A buyers guide is also included at the end that includes more details that could prove handy in aiding you in your final decision.
Top Picks

Buyers Guide to Choosing Age Appropriate Books for 2 Year Olds
Now that you've had the chance to learn more about what the good books for 2 year olds have to offer, you'll be able to have an easier time narrowing down your search to finding the ones that you think are best for your child. The sections below include more details that could be helpful for enabling you to feel more confident about making a final decision.
What Makes a Good 2 Year Old Book?
One of them main elements that makes a book good for two year olds is that it's exciting enough to keep their interest. That's why many of the books in our review are filled with humor, fun characters, and fantastic illustrations.
As a result, toddlers are more likely to enjoy their time while reading and feel encouraged to do so more often. This is a great benefit for books that contain content surrounding math, the alphabet, as well as lessons about emotions and life in general.
What Level Books Should a 2 Yr Old Be Reading?
We recommend sticking with books that contain a couple of sentences on each page as your child is at the stage where they're able to recognize more words and their meaning.
Our review includes many books that have a grade level of preschool to 2 years to ensure that your child doesn't become too overwhelmed and can enjoy their reading time while learning about various topics.
How Can I Help My Two Year Old Learn To Read?
One of the main aspects to keep in mind when helping your little one learn to read is to make it as fun as possible. As a result, songs and rhymes can be a superb way to encourage your two year old to have fun while learning to read.
It's also a good idea to ask your child questions throughout the story. This can help with their comprehension abilities as they're able to start telling you things about the characters and stories.
You may also find it beneficial to hold your toddler while you read to them. This can make for some fantastic bonding time that helps toddlers look more forward to your allocated reading time together.
Final Thoughts on the Best Books for Toddlers
That concludes our review on what some of the best books for toddlers have to offer. Be sure to consider the main elements of each book, as well as the pros and cons before you make a final decision.
We hope that the information in our post has been useful in helping you to decide on which book you think is best for your little one.
Popular Picks

Book Guides By Age
Books for a 1 Yr Old
Books for a 3 Yr Old
Books for a 5 Yr Old
Books for a 7 Yr Old
Book Guides by Grade
First Grader Books
Second Grader Books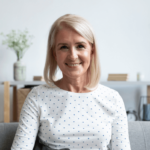 Sheryl is a grandmother who resides in Michigan. She has 3 adult children, many grandchildren and a large number of nieces and nephews. Sheryl is especially equipped to write about toys because she has been reviewing kids stuff for years and also buying toys for decades as a mother, grandmother, aunt and great aunt.
Sheryl has a keen eye for and extensive experience in selecting popular and high quality toys and gifts not only for her kids as they were growing up but for her grand children since her children are still having babies to this day, making her equally qualified in selecting good toys for not only teen and tweens but also babies.
She takes pride in not only finding the best toys for her grand kids but also in staying up-to-date on trends in the toy industry and keeping up with the latest new toys that come out each year.
Sheryl has extensive experience reviewing toys over the years and she excited to join the Pigtail Pals editorial team as their main contributor for their toy and gift guides! Over the next several months Sheryl will be reviewing and updating all content written prior to her joining the Pigtail Pals team to fact check and bring it up to her expert standards.