Are you having a hard time trying to find a good Hot Wheels race track for your child? If so, you'll be interested to read through our review to discover the important features, pros, and cons that some of the best sets have to offer.
Children can have a ton of fun building these tracks and playing with them creatively. Hot Wheels also enable kids to have a hands on experience while building and playing which is awesome for their motor skills and hand eye coordination.
We've made sure to include a good variety of sets for you to consider. There are larger sets that are more complex to build and fun to play with in groups, as well as medium and smaller sets. As a result, you can find the right set for your kids to have fun playing with not matter their age!

Our List of the Best Hot Wheel Race Tracks
After the reviews section below, you can find a buyers guide. Our buyers guide include more details about the top Hot Wheels tracks so that you can learn about each one and be more informed when it comes to picking the one that's best for your child.
If none of these tracks meet your expecations for a birthday or Christmas gift then you can check out these other toy recomendations:
Buyers Guide to Choosing the Best Hot Wheel Race Track
Now that you've had the opportunity to read through our review of some of the top HotWheels tracks that are available, you can have an easier time when it come to picking a set for your little one.
We made sure to include a good variety of toy race tracks so that you can learn about what the different sets have to offer. To learn more, check out the sections below to feel more confident about these sets to find the right one for your child.
What is a Hot Wheels Track?
These sets come with pieces that kids can assemble to make their own race track. Some of these sets have toy cars included and others will need you to purchase them separately to race them around the track.
Can I Connect and Expand Different Hot Wheels Track Systems?
If you're interested in finding a Hot Wheel Track that your kids can expand on, be sure to look out for the ones that mention that they're compatible with other Hot Wheels kits. The pieces will connect to each other normally and provides children with a great opportunity to get even more creative with how they build and play with their race tracks.
What Age Range Are Hot Wheel Tracks For?
These kits can vary in age range to being made for kids who are as young as 3 years old, all the way up to 12 years and over. Throughout our review, you will have seen that we've included a good variety of sets that are great for different age ranges.
Toddlers can benefit greatly from building and playing with these sets as it provides them with a hands on experience. This is excellent for developing their motor skills and hand eye coordination.
Older children can have tons of fun building and playing with these sets creatively. We also like how kids are encouraged to build and race their toy cars with others as it can improve their teamwork abilities and social skills.
Final Thoughts
So, that wraps up our review on what some of the best Hot Wheels track builder systems have to offer. Finding the right kit for your little one can be great for their creative thinking, motor skills, coordination, and even their social skills.Be sure to consider the main features, pros, cons, and age recommendations of each track so that you can feel confident about which set is best for your little one. Hopefully, the details found throughout our review has been useful in helping you to make a final decision.Popular Picks>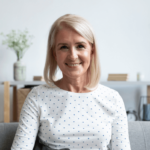 Sheryl is a wife, mother and grandmother who has 3 adult children, many grandchildren and a large family with many nieces and nephews. Over the decades Sheryl has purchased countless toys and gifts for her children, grandchildren, nieces and nephews.
Sheryl has an M.A. in communcations and creative writing and loves using her experience as a mother and grandmother to share information with readers. Sheryl is excited to be part of the Pigtail Pals content and editorial team!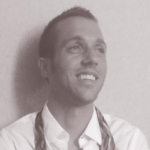 Jesse has over a decade of experience reviewing products with an emphasis on toys and gifts for kids. Over the last decaded Jesse has developed an understanding of exactly what buyers want to see in a review in order to help make their purchasing decisions simpler. Sheryl and Jesse have worked relentlessly to craft the toy and gift guides here on Pigtail Pals!