If you're looking for the good and fun off road Power Wheels for your little one, you'll want to check out our list below. We've included a wide range of options that have different speeds, ones with tailgates, options that come with parental remotes, and more.
By the end of our guide, you should feel more assured as to which off road vehicle to pick for your child so they can have the most fun while also staying safe driving throughout your lawn, potentially up and down hills and even on rocky surfaces.
Our List of the Best Power Wheels for Off Roading
The review section below includes the main details, pros, cons, and age recommendations for each product while a buyers guide is available at the end that includes more info about the best ride on toys for grass and hills so you can make an even more informed buying decision!
Buyers Guide to Finding the Best Power Wheel for Rough Terrain & Hills
Now that you've had the opportunity to read through our list of best power wheels for grass and off road fun, you can have a better idea about the one that's the best gift for your little one. If you were interested in learning more about off road vehicles for kids before making a final decision, check out our buyers guide below.
What is the Best Power Wheel for Grass?
The Green Dune Racer is one of the best options for grass due to how it has a Monster Traction system. This traction system works well with the 4 wheels that have been fitted to allow kids to ride around and be in control on grass.
Is a Power Wheels ATV Good for Off-Roading?
ATV's are excellent going off road because they provide kids with plenty of stability so that they can keep themselves safer while riding around. This is especially the case if they come with extra traction and a good suspension system.
Is a Grass Power Wheel Safe for 4 Year Old?
The grass models are safe for 4 year old children as they come with a speed cut off system. Depending on the model you choose, this cut off could be at anywhere between 1.5 and 5 mph.
You may also like the ones that have a parental control as they let you keep control of the toy while your child is riding on grass.
Do I Need a 4×4 Power Wheels for Rough Terrain?
A 4×4 model is ideal for letting kids ride across rough terrain as they allow the Power Wheel to move better on uneven surfaces and provide children with more stability. The 4 wheels boost stability and make it less likely for the toy to tip over.
In addition to this, the suspension systems that are available with 4×4 options make it feel more comfortable and easier for kids to control the toy across rough terrain.
Final Thoughts
So, that concludes our review on what the top off road ride toys for rough terrain have to offer. Be sure to consider the main features, pros, cons, and age recommendations to have the best chance of finding the one that's right for your child.
Hopefully, you can use the information found throughout our review to find the toy that's best for your little one.
Out of Stock As of Sept 2020
Jurassic World Themed Ride On
Summary
The dinosaur design on the front of this ride on toy can be opened and shut by hand. It's a unique feature that kids can have a blast playing with and using their imaginative thinking skills.
We liked how this model can travel at speeds of up to 6 mph. This is fast enough to let your little one have fun while also ensuring that they can remain safe.
Pros
Reverse function available
Power lock brake system
Cons
Battery life is disappointing
What age is this recommended for?
3 to 7 years of age
12 V Ride On Truck
Summary
We liked how there are LED headlights available with this ride on truck as it makes it feel more realistic for kids to ride around in. There are also doors that can be locked and a grid windshield which is great for going off road.
Parents have been liking how there's a control included. This is handy for letting you keep control of the toy while your child is riding inside to keep them out of danger.
Pros
Suspension system
Durable design
Built-in AUX for listening to music
Cons
Battery runs out quicker than some were expecting
What age is this recommended for?
3 to 5 year olds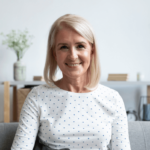 Sheryl is a grandmother who resides in Michigan. She has 3 adult children, many grandchildren and a large number of nieces and nephews. Sheryl is especially equipped to write about toys because she has been reviewing kids stuff for years and also buying toys for decades as a mother, grandmother, aunt and great aunt.
Sheryl has a keen eye for and extensive experience in selecting popular and high quality toys and gifts not only for her kids as they were growing up but for her grand children since her children are still having babies to this day, making her equally qualified in selecting good toys for not only teen and tweens but also babies.
She takes pride in not only finding the best toys for her grand kids but also in staying up-to-date on trends in the toy industry and keeping up with the latest new toys that come out each year.
Sheryl has extensive experience reviewing toys over the years and she excited to join the Pigtail Pals editorial team as their main contributor for their toy and gift guides from June 2020 forward! Sheryl has reviewed and updated all content written prior to her joining the Pigtail Pals team and made modifications where appropriate.
Jesse is a full time Internet Marketer with over a decade of experience reviewing products and toys in particular. Growing up in a large family with many little cousins and nephews he has a keen eye for picking out great gifts for kids. Over the years Jesse has developed an understanding of exactly what consumers want to see in a review in order to help them in their buying decisions. Sheryl and Jesse have worked together to craft the toy and gift guides here on Pigtail Pals!
Jesse also spent several years as a full-time personal care assistant employed at "The Dream Works" working with Autistic adults including his older brother.