If you've been looking for a good power wheels for 2 or 3 year olds, you're in the right place as we've researched and reviewed what the best ones are and what they have to offer for your son or daughter.
If you're child is a 4 year old and is rather inexperienced with electric ride on cars these can also make a great option they will enjoy!
Toddlers can have a ton of fun playing with these toys for hours on end. Not to mention, your little one's love for active and outdoor play will be greatly enhanced!

Our List of Highly Rated Power Wheels for 2 Year Olds and Up
The reviews section below includes the main features, pros, and cons that the top Power Wheels for toddlers come with. After getting a better idea of what the top options are, you can check out our buyers guide to learn additional information so you feel more confident about making a final decision.
These toys are one of the best gifts for summer birthdays!
Top Picks
Buyers Guide to Finding the Best Power Wheels for Toddlers
Now that you've had the opportunity to read through our review, you'll have a better idea about which one to choose for your child. However, you may want to check out our buyers guide section below to learn more and feel more confident about making a final decision.
What Age is Best for a Power Wheel?
The best age range to buy your child one of these toys is anywhere between 12 months old and 7 years of age. After 1 year, most children are able to have an easier time balancing themselves and has better motor skills.
Playing with these toys can also help to develop their balance and coordination during their toddler years. Some of these models will grow with your child so that they can continue using them as they grow older.
In other cases, you may need to look for larger models for older children to ensure that they can play comfortably.
Are The Power Wheels Really Safe for 1-2 Year Olds?
For inexperienced and slower developing children it is always safets to start with a non-powered riding toys however most of the models that we've reviewed in this list can be used by the age of 2. This is great for enabling your child to play with the toy when younger and continue to use it when they turn 3 years old and beyond!
What is the Best Power Wheels for Under $200?
One of the top options is the Xtreme Quad by Kid Motorz. It enables children to travel at speeds of up to 1.5 mph which is awesome for ensuring that your child can play at safe speeds. With speeds this low you could even consider this power wheel for a 1 year old.
People have been loving the decals that have been used to design the toy as well as how there's an easy to use pedal control and durable structure.
It comes in blue and yellow, red and also a pink giving you options depending on your boy or girls favorite colors.
Final Thoughts
So, that wraps up our review on what these ride on toys have to offer. Be sure to consider the main features, pros, and cons before making a final decision. Hopefully, the details found throughout our review have been useful in helping you to pick the toy that's right for your little one!
Out of Stock Options As of Sept 2020
Jurassic World Dinosaur Ride On
Summary
The dinosaur design of this ride on toy enables toddlers to have a blast opening and closing the mouth on the front of this ride on. This is a fun feature that encourages toddlers to play with more imagination.
Toddlers can travel at a top speed of 6 mph while going forward and up to 3 mph in reverse. These speeds are manageable and the high speed lockout function ensures that you can keep your child safe.
This is our favorite power wheel for 3 year olds since it can go a bit faster than others on our list. It also makes for a great power wheel for 4 years old and up to age 7.
Pros
Parental control included
Can be used on different terrain
Long battery life
Cons
Lack of battery life indicator is disappointing for some
Ride On Truck
Summary
We were impressed with how this toddler power wheels comes with realistic features that include LED headlights. These features make the toy feel more realistic to play with which is super fun for toddlers.
In addition to this, there are top speeds of up to 2.8 mph which is great for keeping your little one safe. Parental controls are also included that can give you peace of mind in keeping control of the toy.
Pros
Built-in AUX outlet for music
Adjustable seat belt
Suspension system included
Cons
Battery life could be improved
Sports Car Ride On
Summary
With 2 speed settings this sports car is great for an inexperienced toddler who is 2 years of age (on the low speed settings). Then is also a good power wheels for ages 3 and up on the high speed settings. This means your child can enjoy it now and grow into the higher speed setting making it a toy that will last them several years.
They've fitted LED headlights and included lots of details on interior that encourage toddlers to play with more imagination.
Your child can also listen to their favorite music while riding around. This is due to the AUX outlet that has been implemented.
The pink design makes this one of the best options for 2 year old girls.
Pros
Parental control included
Low & high speeds available
Cons
Assembly instructions are a little complicated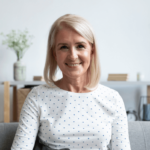 Sheryl is a grandmother who resides in Michigan. She has 3 adult children, many grandchildren and a large number of nieces and nephews. Sheryl is especially equipped to write about toys because she has been reviewing kids stuff for years and also buying toys for decades as a mother, grandmother, aunt and great aunt.
Sheryl has a keen eye for and extensive experience in selecting popular and high quality toys and gifts not only for her kids as they were growing up but for her grand children since her children are still having babies to this day, making her equally qualified in selecting good toys for not only teens and tweens but also babies.
She takes pride in not only finding the best toys for her grandkids but also in staying up-to-date on trends in the toy industry and keeping up with the latest new toys that come out each year.
Sheryl has extensive experience reviewing toys over the years and she excited to join the Pigtail Pals editorial team as their main contributor for their toy and gift guides from June 2020 forward! Sheryl has reviewed and updated all content written prior to her joining the Pigtail Pals team and made modifications where appropriate.