Giving your toddler the chance to learn how to ride a bike at such a young age, under proper supervision, can be an excellent way for them to release energy, get some exercise, and develop their coordination and motor skills!
Here are some of the bikes that we think are most suitable for toddlers based on the product's safety, durability, fun factor and available features.
Our List of the Best Bikes for Toddlers 
In the coming section, we'll introduce you to our list of the best toddler bikes, no matter whether your looking for a bike for a 1 year old, 2 year old or even a 3 year old this article is for you! After the list make sure to check the buyer's guide that follows.
Buyers Guide to Choosing the Best Toddler Bike
Before you decide on the model you like most, it's important that you be acquainted with some details. Here are some of the questions that might pop on your mind.
How to Choose the Right Size for Your 1-3 Year Old?
It's crucial that you don't select the size your kid will "grow to be". The bigger the bike, the less comfortable and heavier it is.
Bikes with increased height make the center of gravity higher and thus make it harder for your kid to balance.
Which Material to Choose?
This aspect affects the price range as well as the durability of the bike. Most of the time, bikes for toddlers are made of steel or aluminum.
Steel bikes are generally cheaper and deliver well on durability. However, they're significantly heavier. Moreover, steel bikes require regular maintenance. They easily rust if not properly stored.
Steel bikes are the exact opposite. While they're the pricier option, they're lighter and almost don't rust.
What Type of Tires are Best for a Toddler Bike?
You'll find tires made of solid foam, rubber, solid rubber, hard plastic, and air-inflated.
Just like adults' bikes, as the size of the bike increases, air-inflated tires become more common. These tires provide the best grip.
Foam tires are most suitable for indoor riding. They leave no mark on the ground and they're highly durable. While rubber or air-inflated tires are suitable outdoors. They might require frequent maintenance. However, they're best for your child's safety and control.
Conclusion
Learning to ride a bike gives your child the freedom to explore while sharpening their motor skills.
No matter which bike you choose, the goal is to get together as a family and to give your kids the chance to explore the world on these wheels, safely.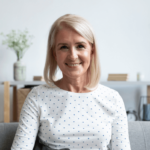 Sheryl is a grandmother who resides in Michigan. She has 3 adult children, many grandchildren and a large number of nieces and nephews. Sheryl is especially equipped to write about toys because she has been reviewing kids stuff for years and also buying toys for decades as a mother, grandmother, aunt and great aunt.
Sheryl has a keen eye for and extensive experience in selecting popular and high quality toys and gifts not only for her kids as they were growing up but for her grand children since her children are still having babies to this day, making her equally qualified in selecting good toys for not only teen and tweens but also babies.
She takes pride in not only finding the best toys for her grand kids but also in staying up-to-date on trends in the toy industry and keeping up with the latest new toys that come out each year.
Sheryl has extensive experience reviewing toys over the years and she excited to join the Pigtail Pals editorial team as their main contributor for their toy and gift guides from June 2020 forward! Sheryl has reviewed and updated all content written prior to her joining the Pigtail Pals team and made modifications where appropriate.