Are you interested in a list of what some of the best teeter totters for children are? If so, you'll be glad to hear that our review includes a good selection of options to choose from.
They range from 360 swiveling seesaws to ones that allow more than 2 kids can play on at the same time. After reading through our guide, you'll be left feeling more assured as to which teeter totter is best for your little one.
Top Picks For Mom and Dads
Our List of the Best Kids Teeter Totters for Sale
In the review section below, we've included the main features, pros, cons, and age recommendations of the top children's seesaws. A buyers guide is also available at the end that includes more details that you may find useful to help you make the best decision.
Top Picks
Buyers Guide to Finding the Best Kids Teeter-Totters
Now that you've had the opportunity to read through our review of some of the best kids teeter totters and seesaws have to offer, you'll be able to pick the one that stands out to you as being the best.
If you wanted to gain more information on these toys to feel more confident about making a final decision, check out the sections below.
What is the Difference Between a Teeter Totter vs Seesaw?
Seesaws and teeter totters are the same type of toy with different names. It simply comes down to personal preference as the words are interchangeable. They include a balanced plank in the center with a seat and handles on either end. One child can sit at one end and another child can sit at the other end. When one person uses their legs to push up, the person on the other side of the seat goes down.
What Age Are Seesaw Toys Best For?
We recommend that you find teter totter toys for children who are at least 10 months old. Children who are younger than this may struggle trying to balance themselves properly on these toys.
Are Teeter Totters Safe?
There's always the possibility that children can have accidents while playing with outdoor toys like these, meaning proper parental supervision and control is important.
The ones that have been mentioned in our review come with soft cushioning and secure stoppers underneath that help to absorb the impact. Moreover, many of the handles have been made with soft padding to make them more comfortable to grasp. As a result, kids can be sure to keep themselves stable and safe.
Final Thoughts on the Best Children's Seesaws
So, that concludes our review on what some of the top seesaw sets for toddlers and older kids have to offer. Make sure to consider the main features, pros, cons, and age recommendations of each set.
We hope that we've provided you with all the details you need to know to pick a seesaw that enables your little one to have fun while also developing their balance and coordination.
Popular Picks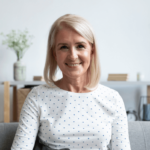 Sheryl is a grandmother who resides in Michigan. She has 3 adult children, many grandchildren and a large number of nieces and nephews. Sheryl is especially equipped to write about toys because she has been reviewing kids stuff for years and also buying toys for decades as a mother, grandmother, aunt and great aunt.
Sheryl has a keen eye for and extensive experience in selecting popular and high quality toys and gifts not only for her kids as they were growing up but for her grand children since her children are still having babies to this day, making her equally qualified in selecting good toys for not only teen and tweens but also babies.
She takes pride in not only finding the best toys for her grand kids but also in staying up-to-date on trends in the toy industry and keeping up with the latest new toys that come out each year.
Sheryl has extensive experience reviewing toys over the years and she excited to join the Pigtail Pals editorial team as their main contributor for their toy and gift guides from June 2020 forward! Sheryl has reviewed and updated all content written prior to her joining the Pigtail Pals team and made modifications where appropriate.