If you're a new parent we understand how finding the right stuff for your baby can feel incredibly overwhelming and complex. You're likely asking yourself many questions and wondering if you're getting the right toys or raising them right. Is the stuff you're getting them safe and age appropriate? Is it educational enough and helping them develop at the right pace but not too fast?
You're new to this so give yourself a break, we promise it will get easier and come more naturally soon!
Whether you've got a newborn or 11 month old baby you can be sure to find safe and age appropriate toys and practical stuff in our guides below. We genuinely hope that our site helps you save time and eliminates the stress from the decision making process. Our guides are streamlined to help make your shopping experience quick and efficient without providing information overload that may confuse you. After all we know how little time you now have with a new baby to take care of!
The market is flooded with tons of baby items. To make your life easier, all you have to do is check out the reviews of baby products in this section.
Happy shopping!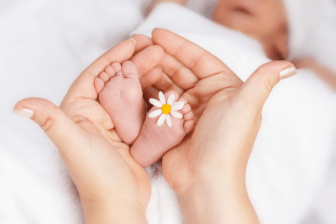 Many people view their newborn daughters as delicate and sweet. For those parents who want to give their child an ultra feminine name there is no better choice than to…