Finding the best Nerf guns for kids can be challenging since there are so many different series available. Children also love to form their own playing styles, which means it's crucial that you find the best blaster that fits their size and age. Little kids enjoy small Nerf guns like hand and miniguns since they are easier for them to handle. While older boys and teens like the big Nerf guns, including automatic ones like Nerf machine guns.
If you've been having a hard time trying to find the one that your kids will enjoy most, you'll be pleased to hear that you can find just what you're looking for in this review!
There's also a detailed buying guide at the end to help you if you're still unsure about which Nerf Gun is best for your boy or girl.
Bestseller No. 1
Bestseller No. 2
Bestseller No. 3
Our List of the Top Cool Nerf Guns & Blasters
Buyers Guide to All The Best Nerf Guns for Boys & Girls
So, that wraps up our review portion of what the best new Nerf guns have to offer. Now that you have a better idea of the kinds of features that these have to offer, you can start to zero in on the ones that stick out to you the most.
However, if you're still not completely sure, or you want some additional guidance, you'll be glad to hear that this buyers guide section can help you out.
If you were interested in how we chose the top Nerf Guns to include in our list and want to gather more information before making a final decision, take a look below.
Safety Concerns for Children
When it comes to Nerf Blasters, you may have some reservations about how safe they are. The section below will put you at ease as to why kids have been having so much fun with these toys, while also being safe.
Importance of Understanding Pretend Play vs Real Guns
The Nerf blasters mentioned in this review are all designed for children. Therefore, the darts have been made out of foam and have hollow tips which allows kids to be free to run around and have a lot of fun with concern for injuring someone.
They encourage your little one to engage in pretend play scenarios with friends and family. All Nerf guns have been made to help children have fun by pretending to shoot with toy blasters.
So, if you were concerned about these blaster toys providing kids with a mixed message about real guns, you don't have anything to worry about. They have enough power to let kids have fun, without too much to the point where they could cause any harm like real guns can.
Top Types of Really Cool Nerf Guns that are the most fun
The Nerf guns that we've mentioned in this review are all either powered by batteries or are used manually. There is also a range of different types of blasters available. If you were interested to gain a better understanding of the differences between them all, the section below is for you.
Water Guns
Nerf water guns are a ton of fun for children to play with outdoors in warmer weather with friends and family. They're awesome for encouraging kids to play outside more often and exercise by running around.
They're also exciting to play with in groups, which can be effective at improving your little one's social skills.
Automatic Machine Guns
Automatic Nerf machine guns are awesome for slightly older kids who are able to handle the faster firing rate. There tends to be smaller darts that allow for automatic shooting and large barrels to hold them all.
Miniguns
We've included a number of Nerf mini guns in this review because they are awesome for close quarter situations. Kids love being able to hold these small nNerf guns with one hand and shoot with accuracy.
Crossbows
Crossbows are an incredibly fun Nerf toy weapon that allows kids to play in a more unique way compared to blasters. Instead of squeezing a trigger, they can pull back the string and let go while taking aim. We liked how they actually use string to make the experience more fun!
Snipers
Sniper Nerf toys come with longer designs and a scope. This longer design allows for better range and the scope means that your child is able to shoot with plenty of accuracy.
Popular Current Nerf Toy Series'
Are you wondering what some of the popular Nerf gun series that are currently available have to offer? With so many different series available, it can quickly become confusing trying to distinguish between them all.
To gain a better idea of what makes the various series stand out from one another, take a look below.
N-Strike Mega
The N-Strike Mega range include some of the biggest Nerf guns which kids love using in larger groups. Therefore, these big Nerf guns are best for kids who want to be involved in large scale battles.
N-Strike Elite
If your after something that your little one can use to shoot with precision, something from the Elite range would be perfect. Not only are kids able to pull of incredibly accurate shots, they're also able to shoot from a further distance.
N-Strike Modulus
The N-Strike Modulus blasters enable children to customize their blaster to make it suitable for a range of playing styles. This Modulus system allows your child to try out over 1,000 combinations until they find the one that's perfect for them.
Rival
Rival blasters have an incredible amount of power that kids have been thinking is awesome and having a ton of fun with. We also liked how the blasters in this range allow kids to shoot with a remarkable amount of precision.
Zombie Strike
Zombie Strike Nerf guns come with inventive features, such as toy spinning saw blades, that kids have an absolute blast using. They're able to use their creative thinking abilities to role play being in a zombie apocalypse and keep themselves entertained for hours.
Rival Overwatch
If your child is a fan of the popular Overwatch game, they will love using the Rival Overwatch range. The blasters in this series have been designed to look similar to the ones in the games, which means kids can use them to role play and have a ton of fun.
Laser Ops Pro
The Laser Ops Pro range provides kids with responsive blasters that come with fantastic light and sound effects that make for an immersive playing experience. They are awesome for playing in groups against each other, which is great for your little one's social skills.
Super Soaker
Nerf Super Soakers are incredibly fun for kids to play in small groups with others. We like how they encourage children to play outdoors and with others often.
Nitro
The Nitro range involves firing cars from mini blasters and watching how they zoom ahead onto the selection of different ramps that are available.
Star Wars
Children who love Star Wars have been having a lot of fun playing with the Star Wars themed blasters. This is because they can use them to role play scenes from the movies, which is fantastic for their creative thinking skills.
Replacement Nerf Darts, Discs & Balls
When it comes to these Nerf guns, there are different balls, discs, and darts available that can easily go missing. It's also likely that they'll become damaged and need replacing after some time.
Therefore, we recommend that you stock up with some extra ammunition so that you can be sure that your little one will never be running low. Be sure to check what specific type of ammo your child's blaster uses as there are a number of different types available.
Attachments & Accessories
After kids have been playing with their Nerf guns for some time, they may want to have some additional upgrades. To learn a little more about what some of the best attachments and accessories have to offer, take a look at this section.
Gun Scopes
There is a range of Nerf gun scopes available which kids love using as attachments. They're able to put them onto their blaster with ease and be able to have more accurate aim.
Clips
Some of the Nerf guns mentioned in our review come with clips, however, not all of them do. These can prove handy for kids who want to have as much ammunition on them as possible to allow for quicker reloads.
The clips are great for enabling your little one to effortlessly carry more ammo and take them off the clip if they ever run out.
Vests
If you've been searching for Nerf guns, you will have seen that there are also tactical vests available. These vests provide kids with some body protection if you're worried about the hollow tips hurting them.
However, they're also great for enabling kids to carry additional ammunition and other accessories, such as scopes.
Swords
Outside of their guns Nerf also has a bunch of cool Nerf Swords that are quite popular among little kids. If you have a child who loves swords these sword toys are a great option to consider.
Awesome Girl Nerf Guns
Above we have listed several some fantastic Nerf guns for girls that are available in pink colors. These brightly colored pink options may be more appealing for some girls. It is important to note that though some girls and parents prefer pink for their girls non pink Nerf guns are perfectly suitable for girls so don't feel like you have to get your daughter a pink one!
Final Thoughts on the Best Nerf Guns
Now that you're armed with more information about what to expect from the top Nerf guns, you can be sure to find the one that you think your little one would enjoy playing with the most.
Be sure to read through the main features, pros, cons, age recommendations, and what makes each one stand out. Our buyers guide section includes even more information to help you feel more assured about how these toys are both fun and safe for kids.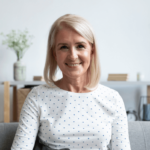 Sheryl is a grandmother who resides in Michigan. She has 3 adult children, many grandchildren and a large number of nieces and nephews. Sheryl is especially equipped to write about toys because she has been reviewing kids stuff for years and also buying toys for decades as a mother, grandmother, aunt and great aunt.
Sheryl has a keen eye for and extensive experience in selecting popular and high quality toys and gifts not only for her kids as they were growing up but for her grand children since her children are still having babies to this day, making her equally qualified in selecting good toys for not only teens and tweens but also babies.
She takes pride in not only finding the best toys for her grandkids but also in staying up-to-date on trends in the toy industry and keeping up with the latest new toys that come out each year.
Sheryl has extensive experience reviewing toys over the years and she excited to join the Pigtail Pals editorial team as their main contributor for their toy and gift guides from June 2020 forward! Sheryl has reviewed and updated all content written prior to her joining the Pigtail Pals team and made modifications where appropriate.
Jesse is a full time Internet Marketer with over a decade of experience reviewing products and toys in particular. Growing up in a large family with many little cousins and nephews he has a keen eye for picking out great gifts for kids. Over the years Jesse has developed an understanding of exactly what consumers want to see in a review in order to help them in their buying decisions. Sheryl and Jesse have worked together to craft the toy and gift guides here on Pigtail Pals!
Jesse also spent several years as a full-time personal care assistant employed at "The Dream Works" working with Autistic adults including his older brother.