Nerf guns can be a lot of fun for kids to run around and play together with. It's an incredibly exciting group play experience that can strengthen your child's social skills and teamwork abilities.
However, there are so many different options available that it can be tricky. If you were struggling to find the best Mega Nerf guns, you'll be pleased to hear that you're in the right place.
We've researched and reviewed what the best N-Strike Mega Nerf guns have to offer so that you can simply read through the review below and pick the one that your little one would enjoy the most.
Our Top Picks
Our List of the Top Nerf N-Strike Mega Guns & Accessories
Our Top Picks
Buyers Guide to The Best Nerf N-Strike Elite Mega Guns
So, those were some among some of the top Nerf Mega guns that are currently available. You can now start to narrow down your search and focus on the ones that you think your little one will enjoy playing with the most.
However, if you still aren't feeling 100% certain or you still have some queries, don't worry. We've created this buyers guide section to provide you with additional information to help you out.
Replacement Mega Darts
While reading through the different kinds of Nerf guns that are on offer, you may have realized that they require different darts. It's likely that at some point or another, your kids are going to need new darts to continue playing.
In which case, it's important to make sure that you've purchased the right ones. This is because some of the Mega guns only take specific darts.
Furthermore, you don't always get a wide selection of darts available with the toy guns. Therefore, you may have to consider stretching your budget a little more to buy extra darts.
For some of the best replacement mega darts consider the ones below, just be sure their compatible with the toy gun your child has.
Top Safety Concerns
When it comes to these Mega dart Nerf guns, you may be feeling a little apprehensive about how safe they are. Well, these toys have specifically been made for children, which means that the company has taken into account how safe all the components need to be for kids.
The darts that children shoot have hollow tips which means that if they get hit, there are no sharp edges that could be painful. They have used foam materials to make the rest of the dart soft and safe for children.
Furthermore, the power behind these toys has been made to be appropriate for kids. Be sure to look at the recommended age for each of the toys before committing to a purchase. This is because the toys have been specifically made to be safe and appropriate for those age ranges.
Popular Playing Styles 
Prior to making a final decision, it's important to gauge a good idea of your child's favorite playing style. Do they prefer to be in close proximity to their targets, or much further away?
Considering these playing styles will have a big impact on which toy you choose from this review. If they like to play in smaller spaces that keeps them close to their opponents, finding a gun with a rapid fire rate and smaller size would be best.
When it comes to kids who like to have the best of the short range and long distance playing style, the toys that can be extended would be excellent choices. This is because kids can use them at a normal size when closer, and expand it out to be larger when they want to be further away.
Lastly, children who have the most fun playing from a long distance would be better off with the options that come with scopes and a longer size. This is because these ones allow your little one to be more accurate and further away.
Final Thoughts on Top Mega Nerf Guns
That wraps up our review on what the best Mega Nerf guns have to offer. Make sure that you read through all the main features, pros, cons, age recommendation, and what makes each one stand out.
The buyers guide section also includes additional information that can prove useful. We hope that you can use this review to find the best Nerf Mega toy for your son or daughter to have fun playing with for years!
Popular Picks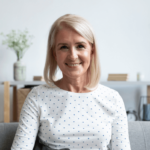 Sheryl is a grandmother who resides in Michigan. She has 3 adult children, many grandchildren and a large number of nieces and nephews. Sheryl is especially equipped to write about toys because she has been reviewing kids stuff for years and also buying toys for decades as a mother, grandmother, aunt and great aunt.
Sheryl has a keen eye for and extensive experience in selecting popular and high quality toys and gifts not only for her kids as they were growing up but for her grand children since her children are still having babies to this day, making her equally qualified in selecting good toys for not only teens and tweens but also babies.
She takes pride in not only finding the best toys for her grandkids but also in staying up-to-date on trends in the toy industry and keeping up with the latest new toys that come out each year.
Sheryl has extensive experience reviewing toys over the years and she excited to join the Pigtail Pals editorial team as their main contributor for their toy and gift guides from June 2020 forward! Sheryl has reviewed and updated all content written prior to her joining the Pigtail Pals team and made modifications where appropriate.
Jesse is a full time Internet Marketer with over a decade of experience reviewing products and toys in particular. Growing up in a large family with many little cousins and nephews he has a keen eye for picking out great gifts for kids. Over the years Jesse has developed an understanding of exactly what consumers want to see in a review in order to help them in their buying decisions. Sheryl and Jesse have worked together to craft the toy and gift guides here on Pigtail Pals!
Jesse also spent several years as a full-time personal care assistant employed at "The Dream Works" working with Autistic adults including his older brother.