Finding a teepee for your kids can provide them with a fantastic little hideout where they can either spend some time alone, or with friends and family. They can read books, play with toys, do homework, or simply chill inside.
However, finding the teepee that's right for your hom and kids can be tough as there are so many available. That's why we've researched and reviewed what the best ones have to offer.
All you need to do is read through the options in our review and pick out the one that stands out to your as being the best. You can also use our buyers guide section to learn a little more about these teepees and how to go about feeling more confident about making a final decision.
Our List of the Top Teepees for Kids
Our Top Picks
Buyers Guide to the Best Childrens Teepees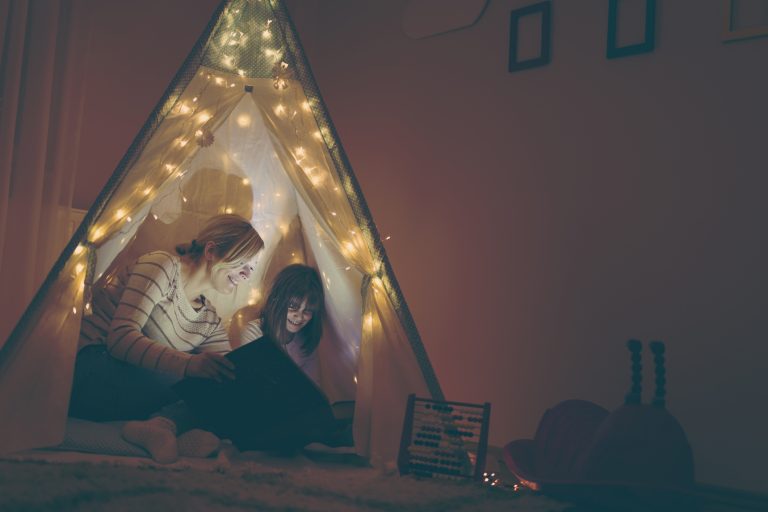 Now that you have a better idea of what some of the top kids options have to offer, you can begin to focus your search on the ones that you think are best for your child. However, if you're still not feeling 100% confident on which one to choose, don't worry!
We've put together this buyers guide section to provide you with some additional information that can help you to find the perfect one for your little boy or girl. Simply have a read though the sections below to learn more!
Difference Between Play Tents & Teepees
While searching for teepees, you may have also seen that there are play tents available too. While looking at them both, they may initially seem pretty similar. They both provide kids with an enclosed space to play with their friends and family.
However, there are some key differences. For one, teepees are a single space that act more like a traditional single tent. Therefore, it's more like an area for children to come to where they can relax, read books, play with toys, and be creative with others.
Play tents, on the other hand, tend to promote more active play, especially if they come with tunnels and ball pits. These play tents may be better if you were looking for something that your child could use to play with a larger group of friends.
They can be awesome for parties. However, if you're looking for something that your child can use as a little hideout spot, a teepee would be the better option.
Types of Popular Options for Boys
When it comes to boys teepees, you'll want to focus on the ones that have been made with colors such as blue, grey, and black. These are the kinds of colors that boys prefer playing with more than girls and if they like the design of the teepee, they're more likely to want to play in it more often.
Types of Cute Options Girls Will Love  
While reading through our review, you will have seen that there are numerous pink ones available. These are fantastic girls teepees because they tend to respond better to pink colors.
Girls will be more excited to play in one that has been made with these kinds of colors as it enhance their ability to come up with imaginative role play games to be highly creative and have fun for hours.
Indoor vs Outdoor
There is a range of teepees available that are best specifically for indoors, outdoors, and both. So, which one should you pick?
Well, that depends on how you want to use it primarily. If you're looking to set it up in a room in your home for your child to use as a small getaway, an indoor teepee would serve you well.
However, if you wanted to encourage your kids to be out in nature more often and the weather is good, an outdoor teepee would be a great choice.
On the other hand, maybe you don't have to choose. This is because there are some excellent options in this review that can be used both indoors and outdoors. The materials used with these options mean that they can remain durable outdoors and still be suitable for indoor use too.
Final Thoughts on the Top Kids Teepees
So, that wraps up our review on the best teepees that are currently available for kids and toddlers. Be sure to read through all of the main features, pros, cons, age recommendations, and what makes each one stand out.
That's what will provide you with the best idea of whether it's the right one for your little girl or boy. Hopefully, all of the details that are in our post make your job of finding an awesome option for your child a lot easier!
Popular Picks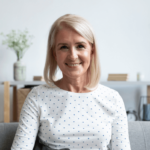 Sheryl is a grandmother who resides in Michigan. She has 3 adult children, many grandchildren and a large number of nieces and nephews. Sheryl is especially equipped to write about toys because she has been reviewing kids stuff for years and also buying toys for decades as a mother, grandmother, aunt and great aunt.
Sheryl has a keen eye for and extensive experience in selecting popular and high quality toys and gifts not only for her kids as they were growing up but for her grand children since her children are still having babies to this day, making her equally qualified in selecting good toys for not only teens and tweens but also babies.
She takes pride in not only finding the best toys for her grandkids but also in staying up-to-date on trends in the toy industry and keeping up with the latest new toys that come out each year.
Sheryl has extensive experience reviewing toys over the years and she excited to join the Pigtail Pals editorial team as their main contributor for their toy and gift guides from June 2020 forward! Sheryl has reviewed and updated all content written prior to her joining the Pigtail Pals team and made modifications where appropriate.
Jesse is a full time Internet Marketer with over a decade of experience reviewing products and toys in particular. Growing up in a large family with many little cousins and nephews he has a keen eye for picking out great gifts for kids. Over the years Jesse has developed an understanding of exactly what consumers want to see in a review in order to help them in their buying decisions. Sheryl and Jesse have worked together to craft the toy and gift guides here on Pigtail Pals!
Jesse also spent several years as a full-time personal care assistant employed at "The Dream Works" working with Autistic adults including his older brother.