With so many different types of cameras for kids available, it can be incredibly difficult trying to find one that your child can enjoy using the most which is why we've researched what the best kids cameras have to are and reviewed them below.
There are digital cameras, Instant / Polaroids, waterproof options, and more included here. By the end of our review, you'll be feeling more certain of which camera is the best for your child to use.
Our Top Picks
Our List of Top Rated Simple Cameras for Kids
Finding the right option is important for ensuring that your child is able to put their creative thinking artsy hats on and have a ton of fun taking photos and videos. Our review section is below and you can find a buyers guide section right after it.
The buyers guide includes more details on the popular kinds of children's cameras and information that could prove useful in helping you to decide on the one that you think is best.
FujiFilm Instant Camera Bundle Set
Summary
The instant feature available with this allows kids to take pictures that can be seen right away. We liked how it is easy to use and enables children to see the pictures they've taken in high quality.
We were also impressed with how the set comes with a camera case which has a strap that can be adjusted. This makes it easy for kids to carry the camera around with them safely to take pictures while on the go.
Pros
Large photo album included
10 hanging frames available
Handy microfiber cleaning cloth
Cons
No zooming features available
What age is this recommended for?
6 years and over
Product not found.
Summary
A 1.77″ LCD screen is available with thisthat enables kids to easily see what they're photographing. The screen also enables them to play different video games which can be a ton of fun.
We liked how the case around this action camera has been made with a waterproof design. As a result, kids can take the camera underwater in depths of up to 100 feet.
Pros
7 different effects available
Microphone built in
Easily rechargeable batteries
Cons
Some find the color on pictures isn't as accurate as expected
What age is this recommended for?
4 years and over
Summary
Your little one can take images and videos at a quality of 1080p HD quality. In addition to this, the camera has a range of features that include a self timer, auto focus, face recognition, and continuous shooting function.
To ensure that it can last your child for a while, they've included a case around it. It has a shockproof design that's effective at protecting the camera from being damaged if your child drops it.
Pros
32 GB memory card
Lightweight design
Cons
Smaller than some would prefer
What age is this recommended for?
3 to 10 years old
Fujifilm Instant Cute Hello Kitty
Summary
For kids who are interested in taking selfies with a camera, they would be able to make great use out of the mirror that has been included. This enables kids to see themselves when taking selfies.
We also liked how there's a different lens included that allow children to take photos that are up to 35 mm. This provides children with the ability to take different kinds of pictures.
Pros
Brightness automatically adjusts itself
High key mode for better quality pictures
Cons
Some find the film is missing when delivered
What age is this recommended for?
6 to 12 years
Summary
This enables kids to take photos and videos in 1080p HD which enables kids to take photos in incredibly high quality. The camera also has face recognition, autofocus, timers, and even a range of 20 games.
Parents have been pleased to find that it also features a case that has been made with silicone materials. These materials are shockproof to ensure that the camera remains durable for longer.
Pros
16 GB microSD card
Rechargeable battery
Cons
What age is this recommended for?
3 years to 14 yrs old
Summary
We liked how this camera lets kids take videos in 1080p HD which lets them take videos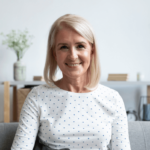 Sheryl is a grandmother who has 3 adult children, many grandchildren and a large number of nieces and nephews. Over the decades Sheryl has purchased countless toys and gifts for her children, grandchildren, nieces and nephews.
Sheryl has a degree in communcations and creative writing and has been writing about toys and gifts for many years. Sheryl is excited to be part of the Pigtail Pals content and editorial team!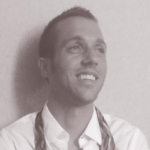 Jesse is a full-time content specialist with over a decade of experience reviewing products with an emphasis on toys and gifts for kids. Over his years of experience Jesse has developed an understanding of exactly what consumers want to see in a review in order to help make their buying decisions simpler. Sheryl and Jesse have worked relentlessly to craft the toy and gift guides here on Pigtail Pals!
In the past Jesse spent several years working as full-time personal care assistant working with Autistic adults including his older brother.