Costumes are a great way for kids to explore and use their imagination. With the influx of ninja cartoons, your little one might be interested in being a ninja. Give your child a chance to make that "dream" come true with these amazing ninja costumes for kids.
Our list below include the top options for kids ninja costumes with a summary and the pros/cons for each one. We also highlight what makes each one stand out. Our hope is that it helps you save time in finding a great option for you son or daughter this coming Halloween.
If you're still not sure which one to get you'll want to check out our buying guide at the end with further tips on choosing the best kids & toddler ninja costumes.
Our Top Picks
Our List of the Top Boys & Girls Ninja Costumes
Popular Picks
Buyers Guide to the Best Ninja Outfits for Kids
Halloween isn't the only occasion that warrants a good costume. Kids costume parties or just playing dress up are all good reasons to go shopping for a great costume. Costumes are a great way to let your child's imagination run wild. They can literally be anything they want any time they want with the right costume.
Popular Types of Costumes for All Ages
When it comes to infants and toddlers, parents tend to go for something sweeter and more adorable. As your child grows and their personality and imagination develop, they start to want something more in the spirit of Halloween like scary costumes. Even if it's not Halloween, a good costume can be loads of fun for kids of all ages.
Comparison to Other Costume Types
Compared to other types of costumes, ninja costumes are easy to get on and take off as most of them are just one-piece jumpsuits with a few attachable accessories. These costumes are made of breathable, lightweight material for comfortable all-day wear. You can easily purchase cheap accessories to go with any ninja costume making it fully customizable and a lot of fun for your child.
What to Consider when Purchasing a Ninja Costume?
Things to consider when purchasing a ninja costume is, they type of ninja your child wants to be, colors, sizes, style, and comfort. Smaller children likely will not want a lot of accessories attached to their costume or a mask that covers their face. Older children will want something that is easy to take off and doesn't get in the way of play time. Most of the ninja costumes will require that your child wear something underneath the costume, but since the material is so lightweight this won't pose a comfort issue.
Choose a costume that will accommodate your child's activity level and is appropriate for the time of year. A costume with a light material may be a bit chilly in colder weather and vice versa.
Final Thoughts on the Top Ninja Costumes for Children
This guide is designed to give you everything you need to choose the perfect ninja costume for your child no matter what the occasion. Ninja's can be a lot of fun and the perfect ninja costume can get your child right in the mindset and enhance their already strong imagination.
Our Top Picks

Other Costume Ideas for KidsChicken CostumesPrincess Dresses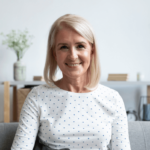 Sheryl is a grandmother who resides in Michigan. She has 3 adult children, many grandchildren and a large number of nieces and nephews. Sheryl is especially equipped to write about toys because she has been reviewing kids stuff for years and also buying toys for decades as a mother, grandmother, aunt and great aunt.
Sheryl has a keen eye for and extensive experience in selecting popular and high quality toys and gifts not only for her kids as they were growing up but for her grand children since her children are still having babies to this day, making her equally qualified in selecting good toys for not only teens and tweens but also babies.
She takes pride in not only finding the best toys for her grandkids but also in staying up-to-date on trends in the toy industry and keeping up with the latest new toys that come out each year.
Sheryl has extensive experience reviewing toys over the years and she excited to join the Pigtail Pals editorial team as their main contributor for their toy and gift guides from June 2020 forward! Sheryl has reviewed and updated all content written prior to her joining the Pigtail Pals team and made modifications where appropriate.
Jesse is a full time Internet Marketer with over a decade of experience reviewing products and toys in particular. Growing up in a large family with many little cousins and nephews he has a keen eye for picking out great gifts for kids. Over the years Jesse has developed an understanding of exactly what consumers want to see in a review in order to help them in their buying decisions. Sheryl and Jesse have worked together to craft the toy and gift guides here on Pigtail Pals!
Jesse also spent several years as a full-time personal care assistant employed at "The Dream Works" working with Autistic adults including his older brother.