Halloween is one of the most magical holidays for children of all ages be it babies, toddlers or kids into their middle school and even early teen years. This means that finding just the right costume for them is important to ensuring they have the most fun on this special day. With online shops these days the costume options are endless and that's why we've put together this section, to help parents like you with this daunting task of finding something your child will be happy with. Our hope is that it will help offer you new costume ideas for your son or daughter that you never would have thought of on your own.
Once you've narrowed it down to the specific thing your kiddo wants to dress up as you should be able to sort through the best options by using our buying guides below.
Enjoy our Halloween costume guides and make this Halloween the best one yet for your little one.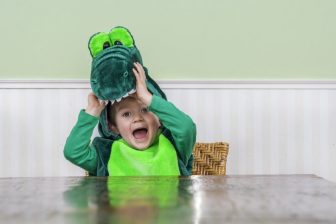 If you are a parent searching for what the best toddler dinosaur costumes are we know how complicated and time consuming the task can be. As a result, we have…