Any toys that involves children building things are fantastic for developing their motor skills. It's also an awesome way to help encourage them to explore their creative side. Building toys are incredibly effective for enhancing hand-eye coordination and general cognitive function. But with so many building toys available, picking the best one for your child can be challenging.
If you're having a hard time picking these type of toys for your kids, this section covers everything you need to know. We've researched through a range of building toys available and included the highest quality ones. This includes Lego sets, erector sets, tinker toys and other construction sets. All the information about how they can help your child develop is included to make your job easier. We've also include some of the downsides that they may have to give you an honest representation of them.
Kids of all age ranges including toddlers can benefit greatly from building. Therefore, the recommended age ranges for each toy is also available for your convenience.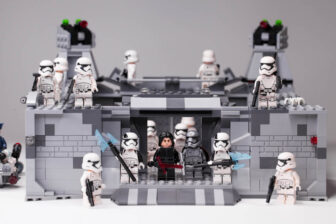 If your child loves Star Wars, you can feel confident in knowing that they can have an absolute blast playing with the Starwars Legos that are available for sale. However,…
Types of Building Toys