As kids get a little older and want to explore more ways to play, a remote controlled car will be something that most parents consider. It provides them with a new way of playing that offers a bunch of excitement!
There are many remote control toys available whether it be animals, helicopters, planes, monster trucks or cars and that finding the best ones is a difficult process. If you've found yourself searching through remote control toys with no luck, this section is for you. We've researched the top remote control toys available so that you can see them all clearly in one place.
All the information including the main features, pros, cons, and the advised age ranges are provided in the articles below. As a parent, this removes many of the hassles involved with researching remote control toys. So, to find the perfect remote control toy for your child, take a look at our extensive guides below!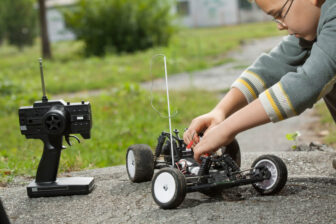 Are you searching for Slash remote control cars by Traxxas? If so, you may want to check out our list and reviews below to learn more. We've included a variety…
Types of Remote Control Toys