RC2 has signed the master toy rights to Cbeebies series, Chuggington.
The firm has signed a multi-year master toy licensing rights deal for Chuggington, the new character-based children's television program created and developed by Ludorum plc.
Chuggington is incredibly popular among children and first debuted in the UK on the BBC2's Cbeebies children's channel in the autumn of 2008 and will now be seen daily on the main Cbeebies' afternoon preschool block from this week.
While expanding broadcast in the UK, Chuggington is also scheduled to air in 100 additional international TV markets in 2009.
The RC2 subsidiary has contributed 50% of Chuggington's development costs and holds 50% of Chuggington's intellectual property rights.
RC2 Learning Curve brand plans to debut its exclusive international Chuggington toy line in 2010.
"Television ratings and focus groups have already shown that Chuggington resonates with and delights young children and their mothers," said Peter Henseler, President of RC2 Corporation.
"We are developing innovative play and learning products that tap into the multi-faceted aspects of this brand. Being an early and key partner with this international property positions us to be a contributing force in Chuggington's exploding worldwide popularity."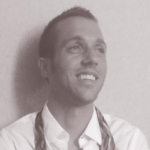 Jesse has over a decade of experience reviewing products with an emphasis on toys and gifts for kids. Over the last decaded Jesse has developed an understanding of exactly what buyers want to see in a review in order to help make their purchasing decisions simpler. Sheryl and Jesse have worked relentlessly to craft the toy and gift guides here on Pigtail Pals!