During the toddler years, children become incredibly active and have an urge to explore. As parents, it's your job to provide them with the right tools that enable them to satisfy their curiosity and continue to develop.
Choosing toys for toddlers has never been easier by using our product guides. We've put time and effort into searching and reviewing the top toddler toys so you don't have to. You can just take a look at the guides to find something perfect for your toddler.
All the toys included here help them to develop in one way or another. Some are focused on stimulating their creative side by encouraging roleplaying. Others help improve their motor skills by allowing for building and handling things.
There are many interactive toys in this section too. This allows toddlers to release their energy by playing with instruments and hearing toys make different sounds and create lighting effects. Playing outdoors is also imperative in this age range.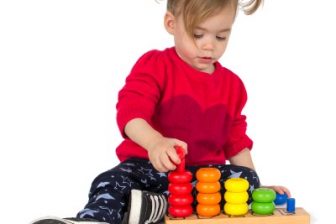 Most board games for 1 year olds are not what you consider to be a board game and some may not even actually be game. However, when you stop to…