Electric ride-on toys can be a lot of fun for kids of all ages. Parents often have a hard time finding the best ones that are both safe and fun. If you're in the same boat, this section is for you. After spending time researching electric ride-on toys, we discovered there is a vast range available, including cars, bikes, dirt bikes and more. Initially, this can make it feel like even more of a daunting task. But it's actually a huge benefit – especially with the help from us.
We've reviewed different electric ride-on toys that are suitable for various age ranges. Furthermore, all of the information you need to know about how they works and the safety features are all available. Our aim was to put your mind at ease and lay everything out in an easy-to-read manner.
In addition to the safety, there are also a ton of different designs available. Through our research, we have provided extensive reviews that include many different kinds of electric ride-on toys. So, you can be assured that you'll find the perfect one for your child.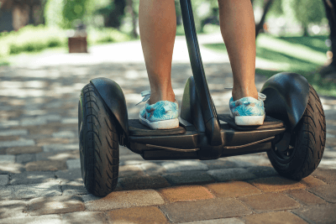 2 wheel self balancing scooters can be a lot of fun for your kids and teens to play. Besides fun they are a great gift idea since they will encourage…