Remote controlled cars are an incredibly popular toy among children. Seeing their faces light up when they play with it for the first time is awesome. They can get outdoors and spend hours controlling their car toy.
Finding the one that's right for your child is difficult. The market contains so many remote control vehicles such as super fast cars, monster trucks and even remote control animals so we know it can be pretty overwhelming. To make the process easier for you, we've researched and created detailed reviews on the best options available.
This removes much of the hassle and enables you to quickly and easily find the perfect remote control car for your child. You'll be able to spend some quality time helping them learn how to drive the car too.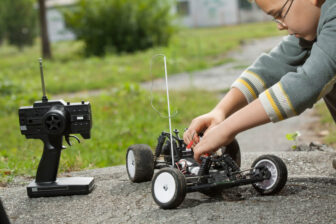 Are you searching for Slash remote control cars by Traxxas? If so, you may want to check out our list and reviews below to learn more. We've included a variety…