If you're after the best toys for your boy or girl in this section we have guides to toys that are good for both genders, separated out by age. We've covered stuff for babies, toddlers and kids from a 1 year old baby to a 12 year old.
No matter what your childs interests are, boy, girl, or their age, you're sure to find a great gender neutral toy here. Have no fear if you're buying for someone older because we've included great practical stuff that older kids and growing tweens actually like!
We've done our best to meticulously select and include only unique toys so that our selections stand out from the crowd and we are giving you new ideas you haven't already seen!
If you're looking for a good gift for Christmas, a birthday, graduation, Valentines day or Easter you're sure to find something your child will love.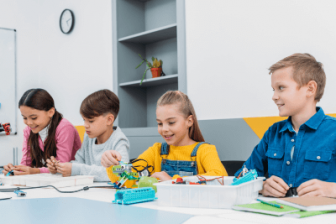 While almost all toys have some educational value to children those toys that are considered educational toys are ones that are specifically designed to help a child develop a particular…