Out of all the toys and games available Legos are one of the types kids love the most. If your child isn't already into Legos, it's very likely that they will be at some point soon. Therefore, knowing what the best Lego building sets are makes it easier to choose the one that your child will like the most.
Children need specific building sets depending on their age and Legos are no different. This isn't something you need to stress over as we've got you covered. With all of the Lego toys that we review, we provide you with information on the recommended age ranges so the buying process is easier for you.
Lego sets also tend to have certain brands attached to them. This can actually make things even easier. You can stick to the Lego toys that are associated with the brands that your child already likes. This is an important factor to consider as sometimes, the characters in the Lego pieces are the most important parts for them.
Parents also like how they're able to spend quality time with their kids by helping them build Lego sets. So, find the right one for your child with the help of our guides below!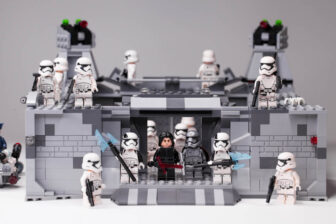 If your child loves Star Wars, you can feel confident in knowing that they can have an absolute blast playing with the Starwars Legos that are available for sale. However,…