It is very common to find animals toys among the heap of play things that a child has – and for good reason. Kids love to play and imagine that animal toys are alive and even give them names.
One of the major signs that your child is developing their ability to express emotion is when they start to name their toys, especially stuffed animals. This also encourages their creativity as they may pretend to feed the animals and speak to them, accelerating their learning. This is an awesome benefit for helping younger kids develop their vocabulary and speech abilities.
If you're feeling a little stuck on choosing the best animal toys, this is the section for you.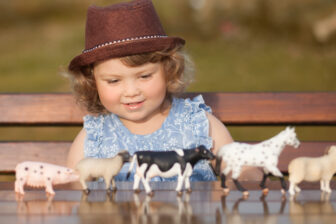 Toy farm sets can keep toddlers and kids entertained for hours with creative and stimulating play. However, finding the farm toy that's right for your child can be tricky as…