If your child was recently diagnosed with a developmental disability then you know how difficult it can be to process the emotions that come along with it. At times you may be in the denial stage and still others you may want to jump into finding solutions to 'fix' the problem, sometimes going back and forth with how you feel about situation. This is to be expected and it is totally normal as it's quite a life changing event.
No matter which stage you're in with your child's disability diagnosis whether it be yesterday or years ago at Pigtail Pals we understand, with disabled family members of our own. During my years of growing up I saw the strain my brothers autism put on my family and know that if the Internet was around during these years it could have provided a wealth of knowledge and information to help my mother and father in raising him.
As a result of seeing this need we have gone to great lengths to create the guides below to help not only parents of children with Autism but also children that are blind, ones that have Down Syndrome, Aspergers and the many other disabilities affecting families today. We go over everything a parent may need to know from the signs and symptoms, how to get a diagnosis and even tips on where to get your child the best education and developmental help for their specific disability.
This section is a work in progress and we're always adding new content so please reach out if there is a particular topic you would like us to cover!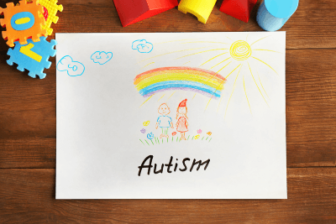 Children with Autism have a more difficult time navigating the world around them than children who do not have this condition. These children develop at a different rate and in…