PigtailPals is excited to carry on the legacy of helping the #62milliongirls in this world who are denied a fair chance at an education. In the future we plan to unveil new ideas to help educate the #62milliongirls that are denied this basic human right.
Read more about the cause below and reach out if you have ideas on how you'd like to help us to further the goals of the now defunct 62 Million Girls cause.
At 62 Million Girls we believe that all girls, both rich and poor should and of every race should have equal rights to an education, having an opportunity to do something special and striving to become the leaders of tomorrows world.
Unfortunately more than 62 million girls around the world are denied the right to an education. When girls (and every human being at that) aren't given the chance to realize their full potential, the whole world loses out.
Why We Want To Help?
Today's girls are tomorrow leaders! Each girl, whether rich or poor, has the distinct power to make this world a better place to live! Thus, we want to ensure every girl has an equal chance at getting an education so she can contribute her full potential to society.
See Our Choices of Awesome Toys & Gifts We Love for Millions of Girls Around the World!!
At #62MillionGirls believe that all people worldwide need to embrace the "Let Girls Learn" mindset started by the Girls Rising movement and what better way to do this than start with education at a young age with stuff that teaches girls all sorts of things from toys such as Legos that teach engineering skills, to puzzles that encourage the development of critical thinking and patience all the way to mathematics related gifts to prepare girls for the business world.
If you've got a girl who you're looking to educate, get started at an early age and give her a gift that will help mold her into a leader of tomorrows world.
We are strong advocates for and love the idea of donating educational toys to the many organizations that send educational stuff to less fortunate girls in relatively poor countries such as Africa and the like.
-With Love,
PigtailPals – The New #62MillionGirls Team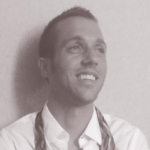 Jesse has over a decade of experience reviewing products with an emphasis on toys and gifts for kids. Over the last decaded Jesse has developed an understanding of exactly what buyers want to see in a review in order to help make their purchasing decisions simpler. Sheryl and Jesse have worked relentlessly to craft the toy and gift guides here on Pigtail Pals!